Looking To Compare Home Prices? These Apps Can Help!
ADDED ON May 10, 2012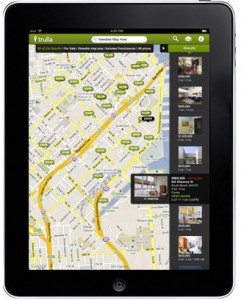 Each day technology becomes even more impressive as new tools, products and apps are rolled out that truly have a place in your daily life. It can be exciting and exhausting to try to find the ones that will benefit you. As a homebuyer, it can be overwhelming to narrow down all the choices.  With that in mind, I've made my real estate website tech and mobile friendly in the hope that you will find the results you need in your search, however, when it comes to buying a home, these apps can be very helpful.
Many of these apps are even offered free of charge, although they may request your location information in order to produce the results you desire. If you want more specific information or ideas on specialized apps for your tech devices, please give me a call and I can help meet your real estate needs.  In the meantime, though, check these out!
Not sure where you want to live?
Nabewise Get to know neighborhoods in-depth, complete with pictures, reviews and ratings ond rankings on the things you care most about.
GreatSchools Get to know local school options and read reviews by staff and parents of children attending the schools. Schools are also scored based on scores and ratings.
Yelp Find the best restaurants, shopping, and entertainment in the area you are researching directly from the people who live there. A true "insider's view."
Looking for actual numbers?
Zillow.com Zestimates and make me move allow you to get an idea of what homes cost on any street and even permit you to make offers to home owners who do not have their property for sale.
Realtor.com Get stats on new homes, sold homes, and homes for sale easily and quickly, including price changes in any neighborhood.
Redfin.com Compare and contrast active homes in the market within your price range. I am partner agent with Redfin for King County.
RentonActiveListings.com Lastly, my website introduce you to the current and new listings on the market. You can set up a listing alert that meets your criteria, providing daily updates on the listings you are interested in. 
Other things you can do...